Regular price
Sale price
$12.00
Unit price
per
Sale
Sold out
In the Autumn issue of ArtReview Asia, Andrew Russeth looks beyond the most famous work of artist Kim Beom – a 2012 video of an artist screaming at a canvas while he paints – to find an idiosyncratic and plainspoken art whose message, taken at face value, is How to become a rock. Adeline Chia listens to the latest release by Indonesian musician Kasimyn, adding context to a difficult and rewarding concept album. Mark Rappolt looks at how Sancintya Mohini Simpson explores memories held in materials, particularly as she tracks the movements of an Indian diaspora displaced through indentured servitude. ArtReview Asia speaks with Cai Guo-Qiang on the occasion of the Chinese artist's retrospective in Tokyo, a collaboration with Saint Laurent. Yongwoo Lee profiles the revolutionary work of Wang Tuo. And Wang Bing tells ArtReview Asia that filmmaking is not so complicated. Plus columns on the destruction of culture and history in India for political purposes; and the poor example being set by US museums with tainted Thai treasure in their collections. Also: exhibition and book reviews from around the world.  
Shipping & Returns Policy

Shipping costs calculated at checkout. All items delivered by a tracked service. We aim to dispatch within 48 hours and deliver within 7-10 days thereafter (depending on size, weight and location).

We do not accept returns for magazines, but we may be able to offer you a replacement or refund if the wrong item arrives or it turns up damaged.
Explore the digital version
View full details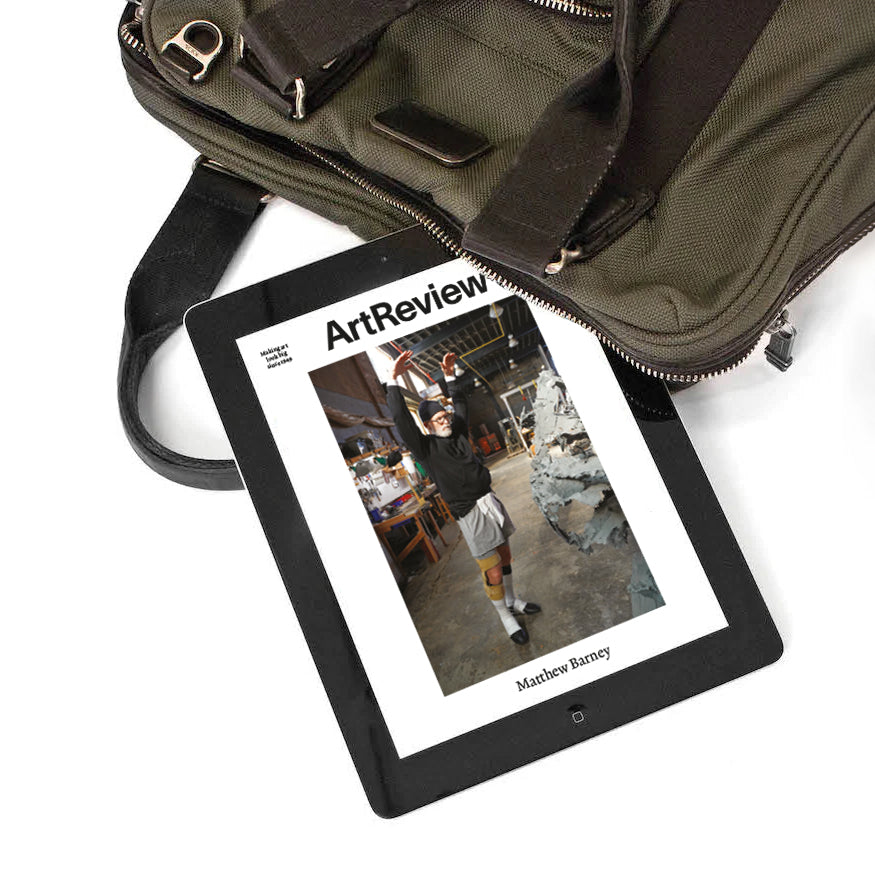 Check out the digital archive
Get a digital only subscription or enjoy FREE access to our digital archive of 190+ issues for the duration of your print subscription
EXPLORE THE ARCHIVE
Not many left on the shelves